Mahika says,
Mahika is a bright girl based in Mumbai. A proud Taurus, she is a fan of Marvel and the Jazz Age. She loves cooking and long drives. When her letter to Anand Mahindra broke the internet, she realized how powerful a letter can be.
She started Letters for Change at the age of 12, with a vision of empowering every child to speak up. She is all set to amplify children's voices and inspire change.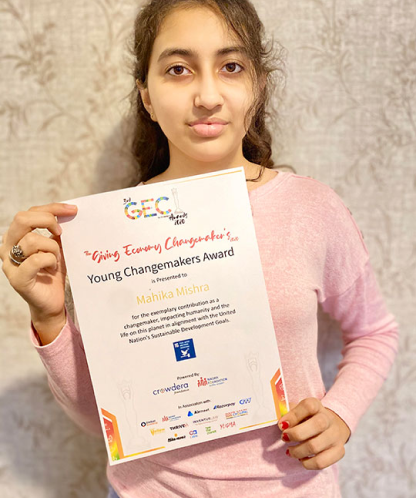 To know more
Here are some videos to help you get to know Mahika and her interesting stories.
Things Dushyant Learns from Mahika.
The letter which started it all.
How is LFC inspiring change.
Letters Recieved